How Does Renting Cameras Work?
Actually it could really not be any easier to give your guests a Nikon camera at your wedding or next big party or event. Digitalrentalcameras.Com has done all the work and taken all the hassle and guesswork out if it for you. Now you can concentrate on the other aspects of planning your big day and leave the camera worries to us. Here's how it works:
• Determine How Many Cameras You Need
Since the Nikon takes hundreds of pictures instead of 15 or 27 on a disposable camera, you only need half as many cameras at your event or your wedding reception. Our ten-camera package should do fine for most events and 20 cameras should handle larger weddings and events.
• Order Your Digital Cameras
Next, go to our ordering page and fill it out, or call us and we can walk you through your order and answer any questions for you.
• Your Digital Cameras Arrive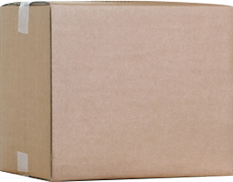 Your cameras will arrive on the day you specified and will be set up and ready to use. Your cameras will come in a waterproof, shock resistant shipping box to protect them, with nicely designed information cards and instructional material on how to use them. When your guests are done, all they do is leave the cameras on the tables and you have someone at the party collect them and put them back into the case.
• Send Them Back
The day after your wedding or event is over, you simply call FedEx and arrange to have them pick up the shipping container with the pre-printed return label attached. You're done!
• Enjoy Your Photos!
After we receive the rental cameras back, we will take all the photos off of them for you and upload them to a private online photo gallery we set up for you on our servers, then we send you the link to view your photos. Just email the link to all your guests and they can enjoy all the photos taken at your wedding or event. We will also gladly be able to create and send you a DVD with all your photos on it.